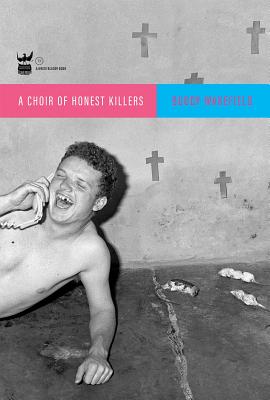 A Choir of Honest Killers
Paperback

* Individual store prices may vary.
Description
A Choir of Honest Killers, Buddy Wakefield's first new book of prose and poetry in eight years, is an episodic novel exploring his creative climb out of the gritty underbelly of anger and shame, into the dissolution of tragedy addiction and the unmistakable clearing ahead. Having toured the world performing poetry for the last eighteen years, navigating the blunt loneliness of life on the road and a rotating cast of unlikely antagonists, Buddy keenly unpacks topics like the intense overcompensation of his masculinity, growing up terribly queer in the south, the detriments of public shame, a toxic fear of intimacy and the devastation of a failed major relationship. Wakefield revs up for his relay race to the light with refreshing humor and insight by finding meditation as the love of his life, accepting bliss and learning to let go. While the poetry in A Choir of Honest Killers undeniably throws plenty of insightful punches, it's the through-story about moving from devastation to frequent serendipity that gives the book pace. But it's worth noting, as Wakefield writes, "Perfect probably isn't what you think it is." Wakefield is ultimately catapulted through collective misery, landing in a sustainably joyful life governed by awareness, equanimity and a constant thorough understanding of impermanence. A Choir of Honest Killers is the result of a lifetime of intense work, fervent seeking and largely takes aim at an exodus from tragedy addiction, into the transmutation of his self-admitted density.
Write Bloody Publishing, 9781949342017, 232pp.
Publication Date: October 15, 2019
or
Not Currently Available for Direct Purchase