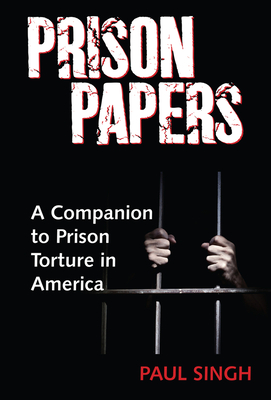 The Prison Papers (Hardcover)
A Companion to Prison Torture in America
Science Literacy Books, 9781949454055, 372pp.
Publication Date: February 1, 2019
Other Editions of This Title:
Paperback (1/1/2019)
* Individual store prices may vary.
Description
A companion to Prison Torture in America, Prison Papers provides medical and administrative records, inmate, correspondence and legal documents as proof of those testimonies and shocking tales. As an experienced physician, Paul Singh, MD, DO, Ph.D., was stunned by the cruelty that inmates with physical and mental conditions endured. Denials for treatment, gross incompetence, deadly neglect, reckless infliction of pain and falsified medical records, produced life-threatening conditions, emotional deterioration, loss of limbs, and even death. His exposé reveals the shocking truth about the violations of fundamental Constitutional rights in our prison system, so egregious one might think the prisons were in countries with barbaric dictators where basic human rights do not exist.
About the Author
Paul Singh is a biochemist, mathematician, surgeon-physician, a Urogynecologis, and the founder and president of Singh Global initiatives, a philanthropic organization that promotes health and science education worldwide. His lifelong passion is bringing scientific literacy to the public for the benefit of humanity and alleviating suffering caused by poverty, disease, and incurable illnesses. He is the co-author of Discovering Our World and the author of The Great Illusion and The Seduction of Religion. He lives in Menlo Park, California.