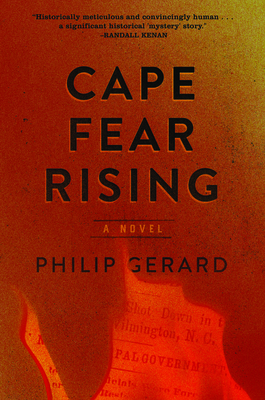 Cape Fear Rising
Paperback

* Individual store prices may vary.
Other Editions of This Title:
Paperback (1/1/1997)
Description
In August 1898, Wilmington, North Carolina, was a mecca for middle-class black citizens. Many of the city's lawyers, businessmen, and other professionals were black, as were all the tradesmen and stevedores. The black community outnumbered the white community by more than two to one. But white civic leaders, many descended from the antebellum aristocracy, did not consider this progress. They looked around and saw working-class white citizens out of jobs. They heard black citizens addressing white neighbors "in the familiar." They hated the fact that local government was run by Republican "Fusionists" sympathetic to the black majority. In this roiling environment, the newspaper office turned into an arsenal, secret societies espousing white supremacy were formed, and isolated acts of violence ensued. The situation was inflamed further by public speeches from both sides. One morning in November, the almost inevitable gunfire began. By the time it was over, a government had fallen, citizens died or dispersed, and Wilmington would never be the same again. Based on actual events,  Cape Fear Rising tells a story of one city's racial nightmare--a nightmare that was repeated throughout the South at the turn of the century. Although told as fiction, the core of this novel strikes at the heart of racial strife in America.
Blair, 9781949467024, 432pp.
Publication Date: May 7, 2019
About the Author
Philip Gerard is the author of five novels, eight works of nonfiction, and numerous essays on history, music, and writing craft. He teaches in the BFA and MFA Programs of the Department of Creative Writing at the University of North Carolina Wilmington, where he has won a number of awards for teaching excellence. He is co-editor with his wife, Jill Gerard, of Chautauqua, the literary journal of the Chautauqua Institution, and serves on the faculty of Goucher College's summer residency MFA program in Creative Nonfiction. Gerard, an avid musician, incorporates bluegrass, folk, country, and original compositions into his readings, playing six- and twelve-string guitar, dobro, banjo, and pedal steel guitar. He and Jill live in Wilmington, NC, on Whiskey Creek near the Intracoastal Waterway.