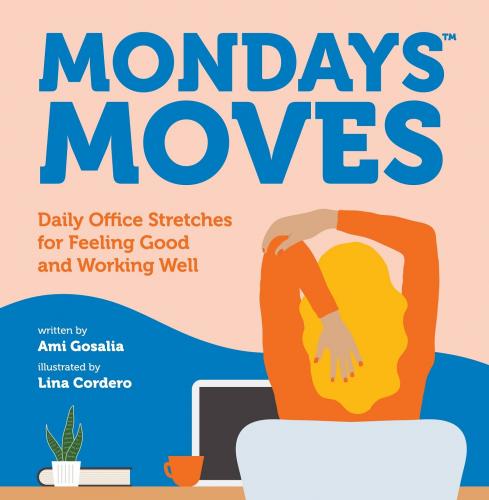 Mondays Moves (Board Books)
Daily Office Stretches for Feeling Good and Working Well
Roundtree Press, 9781949480054, 30pp.
Publication Date: October 22, 2019
* Individual store prices may vary.
Description
MONDAYS MOVES is a fun and informative guide to turning your office space into your Happy Place. Our illustrated workplace wellness routine provides a simple yet powerful five-minute movement practice designed to relieve stress, increase focus, and ease the aches and pains of daily office life. For everyone who's ever had a case of the Mondays, or anyone who spends long hours sitting at desks or driving in cars - this book exists to get you moving and elevate your day. Join us on the journey to a happier and healthier professional life. Welcome to your new Mondays. Welcome to your new Happy Place.
About the Author
Ami Gosalia is a wellness enthusiast, certified yoga instructor and technology entrepreneur who has worked in 10 different office buildings over the last 10 years - a few of which had natural sunlight. She currently spends her Mondays and most other days in Venice, California. Lina Cordero is a designer, photographer, and yogini who has a passion for visual problem solving. When she's not working, you can find her at the beach surfing or playing with her daughter in Los Angeles, California.