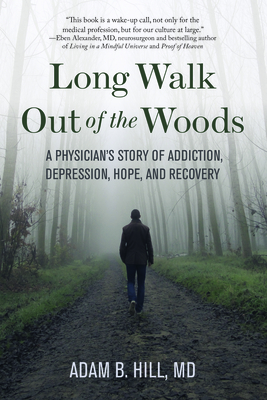 Long Walk Out of the Woods
A Physician's Story of Addiction, Depression, Hope, and Recovery
Paperback

* Individual store prices may vary.
Description
A physician shares the darkest depths of his depression, suicidal ideation, addiction, and the important lessons he learned through years of personal recovery.
Pediatric oncologist and palliative care physician Dr. Adam B. Hill suffered despair and disillusionment with the culture of medicine, culminating in a spiral of depression, alcoholism, and an active suicidal plan. Then while in recovery from active addiction, he lost a colleague to suicide, further revealing the extent of the secrecy and broken systems contributing to an epidemic of professional distress within the medical field. By sharing his harrowing story, Dr. Hill helps identify the barriers and obstacles standing in the way of mental health recovery, while pleading for a revolutionary new approach to how we treat individuals in substance use recovery. In fighting stereotypes/stigma and teaching vulnerability, compassion, and empathy, Hill's work is being lauded as a road map for better practices at a time when medical professionals around the world are struggling in silence.
Central Recovery Press, 9781949481228, 224pp.
Publication Date: December 17, 2019
About the Author
Adam B. Hill, MD completed his medical school training at Indiana University School of Medicine and a pediatric residency program at St. Louis University's Cardinal Glennon Children's Hospital. He is a Duke University-trained pediatric oncologist and currently serves as the division chief of pediatric palliative care at Indiana University's Riley Hospital for Children. Over the last several years, Dr. Hill has gained national and international attention for his lectures and writing about his own successful mental health recovery. Since sharing his story, Dr. Hill has been awarded the Pediatric Faculty of the Year Award at Indiana University as well as the Hilton Ultimus Brown Award for Distinguished Alumni from Butler University. Dr. Hill has also been recognized for his exceptional patient care and humanistic approach to medicine with inductions into Alpha Omega Alpha Honor Society and Gold Humanism Honor Society.