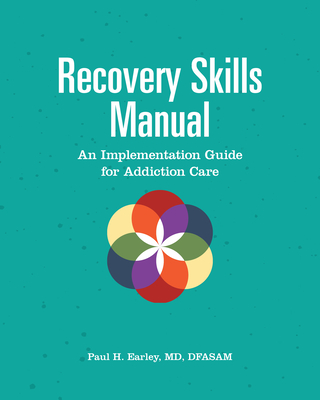 Recovery Skills Manual
An Implementation Guide for Addiction Care
Paperback

* Individual store prices may vary.
Other Editions of This Title:
Paperback (10/15/2019)
Description
A cohesive addiction treatment model based upon the concept that addiction recovery is a learned skill.
This step-by-step guide designed is drawn from the basic concepts found in Dr. Earley's Recovery Skills Manual: A Neuroscientific Approach to Treating Addiction. It is designed to help practitioners implement RecoveryMind Training (RMT) in outpatient practice (ASAM Level 1), IOP (Level 2.1), Partial Hospitalization (Level 2.5), or Residential program (Levels 3.1 to 3.7).
To be successful, the learning involved in recovery has to overcome the complex and hard-wired entrainment produced by the use of highly reinforcing drugs, including alcohol. The RMT model describes the dynamics of active addiction with regard to its effects on the brain--motivations, drives, memories, and cognitive distortions--with the term Addict Brain. Recovery is facilitated through the learning of a structured set of skills that promote changes in thoughts, beliefs, and actions, and bring about Recovery Mind.
Central Recovery Press, 9781949481365, 248pp.
Publication Date: November 3, 2020
About the Author
Paul H. Earley, MD, DFASAM, has been an addiction medicine physician for over thirty years. He treats all types of addictive disorders and specializes in the assessment and treatment of healthcare professionals. As a therapist, he works with patients already in recovery, providing long-term therapy for those who suffer from this disease. His professional expertise extends to advocacy for professionals before agencies and licensing boards.Dr. Earley is a Distinguished Fellow of the American Society of Addiction Medicine and has been on the board of ASAM for over fifteen years in several capacities and is currently president-elect. He has been the Medical Director of two nationally acclaimed addiction programs specializing in the care of addicted healthcare professionals. Currently, he is the Medical Director of the Georgia Professionals Health Program, Inc. and a principal with Earley Consultancy, LLC, a training and consulting firm. He also trains therapists about the neurobiological basis of addiction and psychotherapy. In his travels, he has provided training in the United States, Canada, the United Kingdom, Italy, and Switzerland.