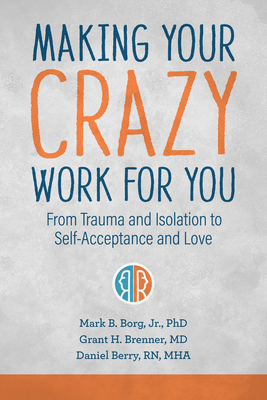 Making Your Crazy Work for You
From Trauma and Isolation to Self-Acceptance and Love
Paperback

* Individual store prices may vary.
Description
From the authors of the Irrelationship series comes an insightful guidebook for enhancing the most vital relationship in every person's life--the one they have with themselves.
Making Your Crazy Work for You adopts the irrelationship model to present a step-by-step program for self-understanding and catalyzing change. Our crazy refers to our unique reaction to our own pain, fear, and anxiety brought on by isolation from others and ourself. This unrecognized isolation can occur even when we are surrounded by other people in our daily lives. However, by learning to listen to our craziness, we can use it as a tool for ending isolation and opening up to love.
Drawn from the authors' experience in clinical practice, each chapter features new case studies, exercises, and tools to help readers to reverse unhealthy behavior patterns; learn to access their genuine emotions, needs, and ideas; and create better relationships.
Central Recovery Press, 9781949481532, 240pp.
Publication Date: January 4, 2022
About the Author
Mark B. Borg, Jr., PhD, is a community psychologist and psychoanalyst, founding partner of The Community Consulting Group, and a supervisor of psychotherapy at the William Alanson White Institute. He's also the author of Don't Be A Dick: Change Yourself, Change Your World.Grant H. Brenner, MD, is a board-certified psychiatrist in private practice. He is a faculty member of the Mount Sinai Hospital and Director of the Trauma Service of the William Alanson White Institute.Daniel Berry, RN, MHA, has practiced as a registered nurse in New York City since 1987. He is currently the Assistant Director of Nursing for Risk Management at a public hospital.