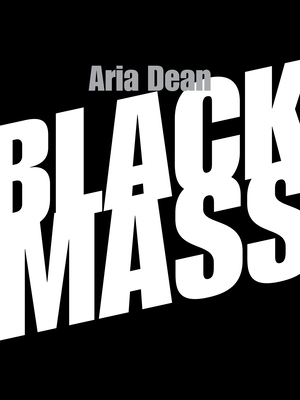 Black Mass
Paperback

* Individual store prices may vary.
Description
Essays by critic, artist, and curator Aria Dean that articulate her theory of "blaccelerationism."

Black Mass brings together a group of previously uncollected essays by critic, artist, and curator Aria Dean. Written over the past five years, these timely, wide-ranging texts deftly consider material culture's intersections with race, technology, and politics. Spanning themes that range from trauma and necropolitics to memes and selfies, these essays offer frank, original assessments of the production and circulation of images in our accelerated media landscape.

Dean draws from Frankfurt School philosophy, Black studies, and contemporary art to articulate her theory of "blaccelerationism," which places the Black subject at the center of the coming end of the world—as both the agent of its demise and its inheritor. With one eye on the recent past and another anticipating the near future, Black Mass offers a glance in the rear view mirror from a vehicle moving toward a new reality at breakneck speed.

no place press, 9781949484076, 112pp.
Publication Date: February 1, 2022
About the Author
Aria Dean is an artist, writer, and curator whose work engages questions of Blackness within internet culture, examining the generative and gratuitous workings of online cultural production. Her writings have been published in Artforum, Art in America, Texte zur Kunst, and elsewhere. From 2016 to 2019, Dean served as assistant curator of net art and digital culture at Rhizome, and then, from 2019 to 2020, as editor and curator there, overseeing the blog at rhizome.org and Net Art Anthology. Dean has shown her works widely in solo and group exhibitions at such venues as the Hammer Museum, Los Angeles; Het Hem, Amsterdam; Institute of Contemporary Art, Philadelphia, and Albright-Knox Gallery, Buffalo.