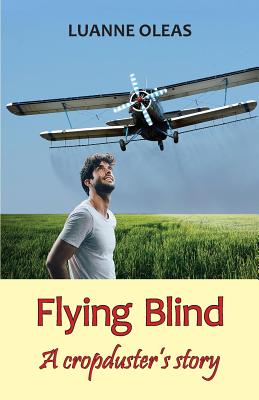 Flying Blind
A cropduster's story
Paperback

* Individual store prices may vary.
Description
Tony is an under-loved, over-sexed cropduster who comes to California's Salinas Valley in 1972 in search of a job. In the airport bar, he shares his love of women, guns and yellow airplanes with Bill, a wannabe pilot, and their friendship begins. Tony lands a temporary job as a flight instructor and meets the world's worst pilot, Father Roberto. The priest doesn't understand why Tony compares flying fast and low to making love with a beautiful woman. The truth is, neither man in that cockpit understands love.
Imagine the Great Waldo Pepper teaching Mother Theresa how to fly. No one is converting anyone here. In the sub-culture of cropdusting, Tony struggles to maintain "normal" relationships, drink away his pain, and not kill himself.
FLYING BLIND is a literary novel about the broken friendship of two cropdusters and the reluctant priest who reconnects them.
Sand Hill Review Press, 9781949534092, 344pp.
Publication Date: November 1, 2019