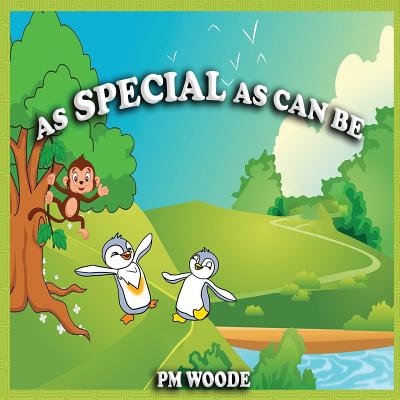 As Special as Can Be
Paperback

* Individual store prices may vary.
Description
Now, they were about to make the very last turn through the rushes, to their little nest.
Suddenly, a colorful peacock crossed their path, obviously of age, proudly flaunting her plumage.
Bittieblue Penguin had never seen such beautiful feathers
The sun was beginning to set, and a cool evening breeze was permeating the woods.
It had been an eventful day.
As they began to head back home, Bittieblue Penguin fixed her gaze on an eagle. It was miles and miles away, high in the sky.
Hmmm she thought and asked,"If I could fly as high as that eagle, I suppose it would make me more honorable."

Above are snippets from the story now get ready to explore a wonderful journey with Bittie Blue Penguin and Big Blue Penguin
Lifesprings Publishing, 9781949603033, 28pp.
Publication Date: June 3, 2019