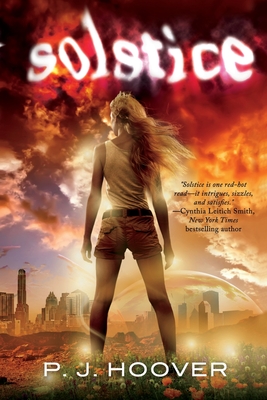 Solstice (Dying Earth #1) (Paperback)
Roots in Myth, 9781949717044, 344pp.
Publication Date: November 20, 2018
Other Editions of This Title:
Hardcover (6/18/2013)
Paperback (9/1/2011)
* Individual store prices may vary.
Description
Mythology meets Dystopia in this super-hot novel
Piper's world is dying . . .
Each day brings hotter temperatures and heat bubbles that threaten to destroy the Earth. Amid this Global Heating Crisis, Piper lives under the oppressive rule of her mother, who suffocates her even more than the weather does. Everything changes on her eighteenth birthday, when her mother is called away on a mysterious errand and Piper seizes her first opportunity for freedom.
Piper discovers a world she never knew existed . . . a sphere of gods and monsters . . . and realizes that her world is not the only one in crisis. While gods battle for control of the Underworld, Piper's life spirals out of control as she struggles to find the answer to the secret that has been kept from her since birth.
Don't miss this first installment in The Dying Earth series perfect for fans of mythology and dystopia