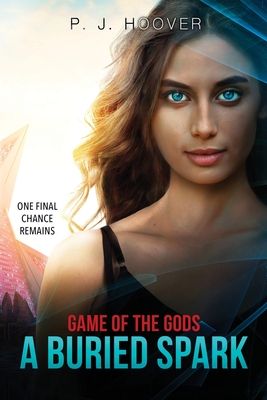 A Buried Spark
Paperback

* Individual store prices may vary.
Description
One Final Chance Remains.
The hope for the world has never looked more grim. Edie and Taylor are stranded at the boundary of the Nether Zone with no way to enter. Owen has a huge head start on finding the key and gaining control of the worlds, both virtual and real. And Cole is gone, leaving with Pia, making clear his true feelings for Edie. But Edie is not willing to give up, not so long as there is still a chance to save the world.

Edie and Taylor have the Oculus which gives them the ability to see through the many layers of the simulation. They set out to find the key, but unknown to them, they're being hunted by a threat more deadly than anything they've seen so far in the game. This predator has powers they've never dreamed possible and never prepared for.
One mistake could cost everything.
This is a full-length novel at 80k words.
The Game of the Gods series continues in this third exciting installment perfect for fans of WARCROSS, THE MAZE RUNNER, and READY PLAYER ONE
Roots in Myth, 9781949717105, 314pp.
Publication Date: August 27, 2019