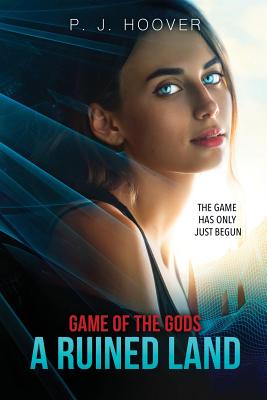 A Ruined Land
Paperback

* Individual store prices may vary.
Description
The Game has only just begun.
When Edie and Cole escape the labyrinth, they think the game is over. The truth changes everything. The labyrinth is only one of many simulations created by the gods. Even worse, Owen has been freed also, transported to a new virtual reality arena with even deadlier challenges.
The new simulation promises the winner a key to the main control room, where they will not only be able to program the VR worlds, they'll have access to the real world, too. They can remake it to fit their vision. Owen's vision is to destroy the world, and Edie and Cole need to stop him. The only way to do so is to enter the new VR arena. Monsters aren't the only obstacles they find inside.
It's a new game with new rules, and everything is deadly.
This is a full-length novel at 80k words.
The Game of the Gods series continues in this second exciting installment perfect for fans of WARCROSS, THE MAZE RUNNER, and READY PLAYER ONE
Roots in Myth, 9781949717112, 310pp.
Publication Date: March 5, 2019