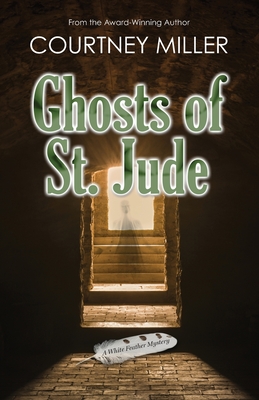 Ghosts of St. Jude
A White Feather Mystery (Book 3 #3)
Paperback

* Individual store prices may vary.
Description
Are the ghosts of St. Jude real, an illusion, or avenging souls from the past?
Why are the ghosts drawn to crazy Lizzie?
Are the origins of Lizzie's madness the key?
The ageless Cherokee sleuth, White Feather, is back with his bungling old geezer friends to solve another mystery at the St. Jude Methodist Retirement Center for the Indigent. This time he must solve the riddles in a mad woman's love letter and dig deep into the labyrinthian past of St. Jude to find the cause of mysterious deaths discovered in the dungeon-like basement of the ancient building--corpses that suggest the bowels of St. Jude were once a catacomb for an insane asylum gone awry.
Find out what happens when the eccentric, lovable and comical old geezer residents of St. Jude team up with their enigmatic Cherokee friend to try to solve a complex crime. Will they become the next victims of the mysterious ghosts? Will they finally wind up in jail this time? Or will the skills obtained in their previous lives be an asset in solving this twisting and heart-breaking tragedy?
About Miller's writing:
A mystery that will keep readers guessing about the truth until the ending. The ... parallel investigation involves the Indian using tribal methods and his own intelligence and the efforts of the authorities. ... Suspense is maintained in alternating chapters between the two investigations as clues are followed, evidence examined, and conflicts semi-resolved. ... The writing is clear with many short chapters and good subheads to enable fluid reading. The dialogue, including good use of interior monologue, is credible and convincing.
--Writer's Digest]
Courtney Miller, 9781949742039, 402pp.
Publication Date: October 21, 2019