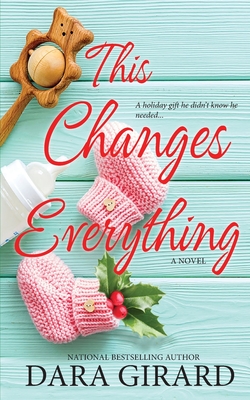 This Changes Everything
Paperback

* Individual store prices may vary.
Description
Karen Palmer hates the thought of firing an employee three weeks before Christmas, but accepts the challenge.
Until Joshua Akibu, an attractive, yet surly chemical engineer walks into their meeting holding an adorable infant.
Shocked and dismayed, Karen decides to defy her superior and give the single father a second chance, although it jeopardizes her job.
Joshua can't believe his good fortune when the savvy and beautiful Karen decides to let him keep his job. Unfortunately, he has a problem.
The baby isn't his.
However, one little lie will teach two cautious, wounded hearts a holiday lesson about love that changes them both forever...
Ilori Press Books, LLC, 9781949764420, 260pp.
Publication Date: November 4, 2019