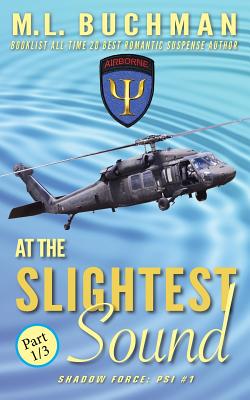 At the Slightest Sound (Paperback)
Buchman Bookworks, Inc., 9781949825404, 88pp.
Publication Date: June 13, 2019
Other Editions of This Title:
Paperback (7/12/2019)
* Individual store prices may vary.
Description
-a Shadow Force: Psi romance-
(Part 1/3 of serialized novel)
Delta Force recon specialist Hannah Tucker needs out of the Colombian jungle and she needs out now.
Night Stalker pilot Jesse Johnson aims to oblige...until his helicopter is shot down. He finds that more than a little inconvenient.
Stalked by guerillas, crocodiles, and other jungle unfriendlies, they must learn to control skills they never knew they had -- or even existed
Together they discover an unpredictable psychic ability to project sound and distract their enemies. Though the crocodiles remain unimpressed.
Their introduction to a secret military force, whose unique psi talents lay hidden in the shadows, launches them into a whole new world they never imagined.