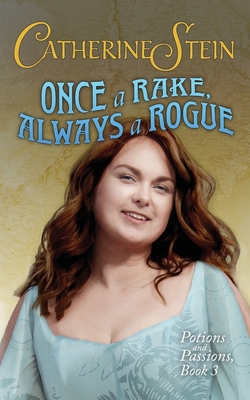 Once a Rake, Always a Rogue
Paperback

* Individual store prices may vary.
Description
He's mended his ways.
Dr. Ernest Montford has left behind his rakish youth for a respectable life mixing medicinal potions and helping patients. So when his best friend's sister is threatened with incarceration in an asylum, he rushes to help. But Lady Astrid Wembley isn't keen to heed Monte's medical advice. Worse, she's part of his wild past: the mysterious girl he could never forget.
But the woman he can't forget...
Astrid has fond memories of her long-ago passionate encounter on the beach. Unfortunately, the Monte who kissed her so thoroughly that day shows little resemblance to the stuffy, abstemious doctor with absurd health advice. Still, she has little choice but to put up with him until her sanity is proven and she can return to her life of scientific study.
Might be his undoing.
Dangerous potions and unethical experiments await Astrid if she fails, and only with Monte's help can she expose the true horrors of the asylum and thwart the plans of the men controlling it. But the longer Astrid and Monte are together, the more their old passion sparks, and the more she longs to unleash the rogue that still lurks inside him.
Catherine Stein, LLC, 9781949862133, 392pp.
Publication Date: March 23, 2020