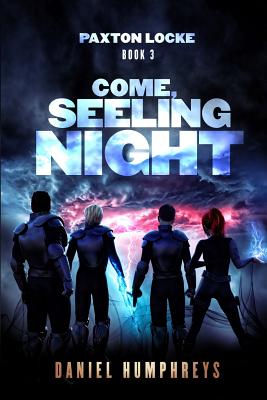 Come, Seeling Night
Paperback

* Individual store prices may vary.
Other Editions of This Title:
Hardcover (6/27/2019)
Description
Paxton Locke's been in some pretty tight spaces before. This one might be the worst.
Drugged and shipped to who-knows-where on an airplane, he's locked up by men who seem to be Feds. But they haven't given him his phone call, and Pax isn't sure if his cell mates are even human.
This is one cell he can't get out of, but he's got to find a way to escape. Mother has his girlfriend, and she wants a redo of the night she killed Paxton's father. But this time she won't be interrupted. Paxton's got to find Cassie, and he's got to stop his mother.
Or the world might end.
Apocalyptic visions from Mother's grimoire have haunted him for years. Now she's close to making it happen. And all Paxton can do is wait in his cell for someone to realize he's not the bad guy.
Can Paxton escape his magical prison and stop Mother? Or will he be too late, and lose Cassie just like he lost his dad?
The third installment of the Paxton Locke series delves deeper into the meaning of love and forgiveness, while providing plenty of action, magic, and Humphreys' signature subtle horror.
Will Mother bring about a world on fire, or a dead Earth? Can Paxton defeat her? Find out and read Come Seeling Night today
Silver Empire, 9781949891379, 322pp.
Publication Date: June 27, 2019