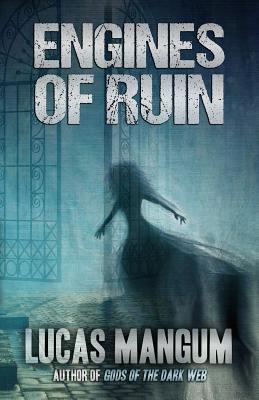 Engines of Ruin (Paperback)
Macabre Ink, 9781949914344, 174pp.
Publication Date: January 5, 2019
Other Editions of This Title:
Paperback (11/1/2017)
* Individual store prices may vary.
Description
A rock star living in excess is called home after the disappearance of his son and must atone for past sins. A bartending ex-preacher becomes an accessory to murder. A suicidal writer spending a winter weekend at the Jersey Shore is snowed in with a cult and its strange goddess. In the new edition of Lucas Mangum's debut collection, these stories and more plunge head-first into darkness both human and paranormal. Lives and whole worlds end. Rebirth leads to a second death.These stories are both terrifying and transformative, and after reading them, you won't be the same.Stories included in this collection: Ghost MusicHell and BackOur Lady of the SeaWorlds CollidingVideo InfernoOfferingsHayrideWorm MagicOccupy BabylonThe World AsunderA Killing Back HomeWaters of RuinThe Last Easy Ride.