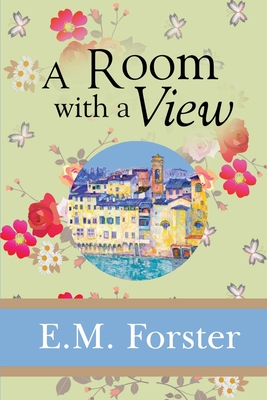 A Room with a View (Paperback)
Sde Classics, 9781949982756, 200pp.
Publication Date: January 2, 2019
Other Editions of This Title:
Paperback (1/1/2014)
Paperback (3/13/2008)
Paperback (9/18/2019)
Paperback (11/7/2019)
Paperback (3/8/2018)
Paperback (7/14/2017)
Paperback (3/30/2018)
Paperback (6/18/2008)
Paperback (7/13/2019)
Paperback (9/12/2017)
Paperback (11/4/2018)
Paperback (5/26/2019)
* Individual store prices may vary.
Description
When I think of what life is, and how seldom love is answered by love; it is one of the moments for which the world was made.
Lucy Honeychurch travels to Florence, Italy, with her cousin and they were assured they would receive a room with a view of the River Arno, but instead are given a room overlooking a dull courtyard. A one Mr. Emerson and his son George offer their room, which as the desirable view, to the two ladies. From this opening sequence, A Room with a View sets off following young Lucy as she navigates through the proprieties of Edwardian-era society.