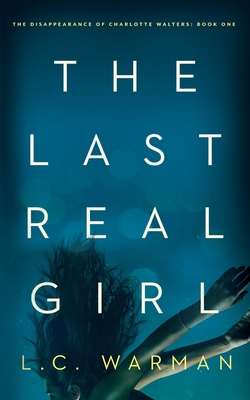 The Last Real Girl (Paperback)
A Mystery
Greenleaf & Plympton LLC, 9781950103010, 224pp.
Publication Date: June 18, 2019
* Individual store prices may vary.
Description
A beautiful girl who vanishes. A best friend determined to find her. A lakeside town with secrets of its own.
***
When 17-year-old Reese first moved to the wealthy, lakeshore town of St. Clair over five years ago, she never expected someone like Charlotte Walters to take her under her wing. Charlotte is everything that Reese is not: rich, gorgeous, and carefree, living with her enigmatic older brother and her parents in a mansion at the top of the lake.
But when senior year starts, everything seems off. Reese notices that Charlotte's older brother Aiden keeps coming back from college to hang around on weekends, stoic and grim. And Charlotte's parents seem more distracted, almost lost. Meanwhile, Charlotte keeps insisting to Reese that nothing is wrong, and decides to host a Halloween party with the theme of "missing girls."
That night, at the party, Charlotte goes missing.
Everyone who attended becomes an instant suspect, from Charlotte's brother (who argued with Charlotte earlier that night), to Charlotte's field hockey teammate (who wasn't invited to the party in the first place), to Reese herself (who was the last person to see Charlotte alive, out near the lake).
With the clock ticking, Reese must unravel what happened to her best friend, and dig through the layers of secrets protecting people in St. Clair. Because now, being the quiet sidekick won't cut it. And maybe only an outsider to St. Clair can truly confront all of the town's dark mysteries.
THE LAST REAL GIRL is the first novel in the YA mystery trilogy "The Disappearance of Charlotte Walters." The complete trilogy includes:
THE LAST REAL GIRL (Book 1)
THE LAST REAL CRIME (Book 2)
THE LAST REAL SECRET (Book 3)
Praise for THE LAST REAL GIRL:
"A thoroughly enjoyable read. Readers will be waiting with anticipation for future volumes." -Kirkus Reviews
"An intriguing blend of realism and reflection, unsettling discoveries and natural consequences... In this young adult mystery, nothing can be taken for granted and no one connected to the missing girl is untouched." -Foreword Reviews
A Barnes & Noble Teen Back-to-School Sale Pick in 2019
A BookBub Featured New Release
Featured in Foreword Reviews July/August 2019 Issue
About:
L.C. Warman is the author of the St. Clair mystery series. She grew up in New England, in a town where real estate contracts stipulated that you couldn't back out if you discovered your new place was haunted. She currently lives in a Michigan lakeside town with her husband and two dogs.