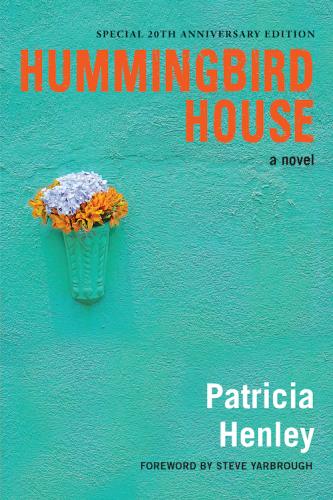 Hummingbird House
Paperback

* Individual store prices may vary.
Description
Kate Banner is a North American midwife helping flood victims in Nicaragua in the 1980s. When she loses another patient-a young woman who gave birth only the night before in the bottom of a swamped wooden boat-Kate knows it is time to go home. But her journey home leads her first into the seething secret wars of Guatemala, where she discovers her greatest challenges, and her greatest chances to love.A finalist for the National Book Award and The New Yorker Best Book Awards when it was originally published in 1999, Patricia Henley's Hummingbird House is the devastatingly powerful and emotionally unforgettable story of a human heart unbinding itself in the most unjust of worlds. This beautiful novel of women in war delivers an ending marked by its passion, strength, substance, and beauty.This 20th anniversary edition includes a foreword by Steve Yarbrough, a Book Club Readers Guide and a new Q&A with the author.
Praise For Hummingbird House…
"Patricia Henley is one of our culture's finest chroniclers of the human heart."
—Robert Olen Butler

"Kate's tale rings true in her realistic conclusion that gross injustice calls for more than merely sorrow, but also rage, sacrifice and the ability to simultaneously love and lose."
—Publisher's Weekly

"It is impossible to read Hummingbird House…without thinking of Hemingway; and, with due respect for his mastery of the craft, thinking less well of him."
—Indianapolis Star

"Henley is a gifted writer with a poignant and important story to tell."
—Rocky Mountain News

"Deeply felt…a heartbreaking book."
—John Sayles
Haywire Books, 9781950182015, 334pp.
Publication Date: November 5, 2019
About the Author
Patricia Henley is also the author of the novel In the River Sweet, four short story collections, two chapbooks of poetry, a stage play, and numerous essays. She currently lives in Frostburg, Maryland.