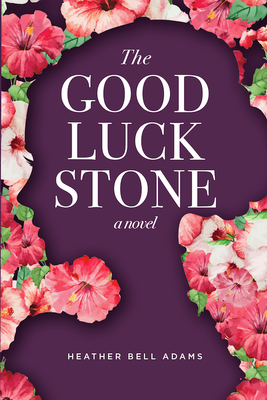 The Good Luck Stone
Paperback

* Individual store prices may vary.
Description
Her desperate decision during World War II changed everything. Now, 70 years later, her secret is unraveling.At ninety years old, Audrey Thorpe still lives in a historic mansion on palm-tree-lined Victory Drive, determined to retain her independence. But when her health begins to fade, her family hires a part-time caretaker, Laurel. The two women seem to bond-until Audrey disappears. Unbeknownst to Laurel, Audrey has harbored a secret since her time as a nurse in the South Pacific during World War II.As the story moves between the verdant jungles of the war-torn Philippines and the glitter of modern-day Savannah, friendships new and old are tested. Along the way, Audrey grapples with one of life's heart-wrenching truths: You can only outrun your secrets for so long.
Haywire Books, 9781950182046, 296pp.
Publication Date: July 7, 2020
1. As a story about friendship, The Good Luck Stone explores what it means to be truly known. In what ways do we curate what others discover about us? Is transparency important to cultivate meaningful relationships?
2. Do you believe in talismans—objects meant to protect from evil or harm? Have you ever owned one?
3. Once she learns Penny is still alive, Audrey feels desperate to tell her side of the story. What does she hope to accomplish when she sets out on her journey? Do her motivations change?
4. As the story progresses, we hear from both Audrey's and Laurel's points of view. Do you sympathize with one character more than the other? If so, why?
5. What are your thoughts about Deanna? Did your impression of her change by the end of the story?
6. As Laurel begins to hatch a plan to go after Audrey, are you cheering for her? Or do you think she's better off minding her own business?
7. Imagine being in the war and finding yourself in a similar position to Audrey's. Would you have made the same decision?
8. So many years later, does Audrey believe she made the right decision? To what extent is she satisfied with the life she has led?
9. Based upon what we see about their friendship, would Kat or Penny have made a similar sacrifice for Audrey if she'd needed help?
10. At the story's conclusion, are you optimistic about Laurel and her relationships with Clay and Oliver?