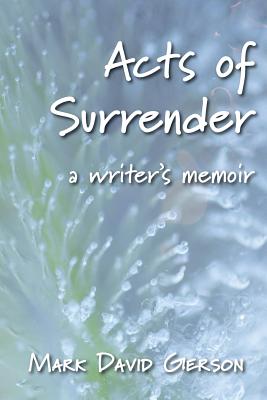 Acts of Surrender
A Writer's Memoir
Paperback

* Individual store prices may vary.
Description
An Exceptional Telling of an Exceptional Journey
Mark David Gerson never wanted to be a writer, never believed in a world beyond that of his five senses. But when life began to chip away at his sense of self with a relentlessness that he couldn't ignore, he found himself launched on a spiritual journey that would redefine everything about him...multiple times. It was a journey of surrender that ultimately birthed a timeless fantasy trilogy...and a new life he could never have imagined.
"A dynamic read for the creative spirit within each of us. Positive inspiration at its best."
- Hank Bruce, author of Peace Beyond All Fear: A Tribute to John Denver's Vision
"I don't know anyone who has regularly risked more, given up more, to be a writer."
- William Reichard, author of Evertime
"My life, as you will discover, has been rocky, on-the-edge and unconventional. It has been scary, disrupted and a distant remove from what most people still cling to as 'security.' It has also been creative, exhilarating, passion-filled, vibrant, exciting, adventurous and enriching. It has pushed me beyond the boundaries of what I believe and what I believe I want, and it has propelled me beyond the frontiers of the conventionally possible. In every moment, it steers me on a course that I could never consciously chart for myself. In every breath, it reminds me that the story knows best -- the story I'm living as much as the story I'm writing."
"Be prepared to share a journey with a most incredibly generous soul. Read it, love it and pass on Mark David's gift to someone you love.
- Paola Rizzato, Heysham, UK
Mdg Media International, 9781950189090, 336pp.
Publication Date: April 23, 2019