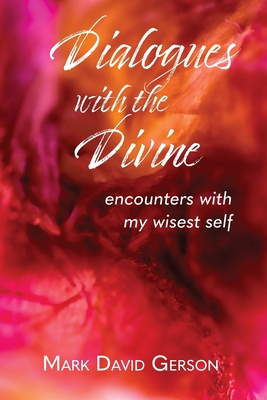 Dialogues with the Divine
Encounters with My Wisest Self
Paperback

* Individual store prices may vary.
Description
The Deeply Personal Becomes Profoundly Universal in This Inspiring Journey from Fear to Fearlessness.
Who is the Divine?
It is that still, small voice that is not at all small.
It is the soul-fired passion that lives in your heart.
It is your Wisest Self.
Let Mark David Gerson's compelling inner odyssey inspire your own
"Your words may be what others read, but your life is your true message."
- Cherise Thorne, author of Knowing Spirit
"The writings that would become 'Dialogues with the Divine' emerged from an intense yearning...not to write a book, but to face my fears and open my heart. I share them with you here, knowing that my words are your words, my fears are your fears, my strength and courage are yours, as is my wisdom. For we are all one beneath the skin of individuality. We are all one in the divine presence of love."
"An absolute must for all fans of this immensely talented and generous writer."
- Paola Rizzato, Heysham, UK
"An honest dialogue between the human and the divine is a healing reconciliation for many of us. Ultimately, we discover that our humanity is part of our divinity. Mark David Gerson bridges the gap and heals the separation with Dialogues with the Divine."
- Rev. Mark Pope, author of The Final Prison Break
Includes a guide to launching a conversation with your Wisest Self
Mdg Media International, 9781950189113, 246pp.
Publication Date: May 11, 2019