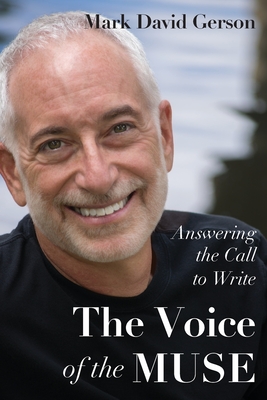 The Voice of the Muse
Answering the Call to Write
Paperback

* Individual store prices may vary.
Description
Unleash the Power of Your Creative Potential with this New, Expanded Edition of an Award-Winning Classic
Learn practical, fun techniques guaranteed to get your stories on paper
Weave worlds of wonder beyond your conscious imagining
Discover how to write naturally, eloquently and without struggle
Whether you're a seasoned writer or just starting out, whatever your genre or form, Mark David Gerson's The Voice of the Muse will awaken you to new skills, new stories and a renewed confidence in your innate gifts.
You'll Never Feel the Same About Writing Again
"A highly recommended guide from one of the most creative people around."
- William C. Reichard, author of This Album Full of Angles
"Mark David Gerson is the best friend a writer ever had "
- Luke Yankee, author, playwright, screenwriter; Los Angeles, CA
"Whenever I feel blocked, I open this book, read a couple of pages and feel inspired again."
- Anna Blagoslavova, Moscow, Russia
"Mark David Gerson's The Voice of the Muse saved my languishing novel "
- Katie Thomas, Lynchburg, VA
The Ultimate Writer's Guide from the Ultimate Writing Coach
"The words lie within you. They hover in the shadows, longing to be noticed, yearning to heard, aching to be shared. Together, through this book, you and I will give them voice."
Mdg Media International, 9781950189137, 354pp.
Publication Date: March 5, 2020