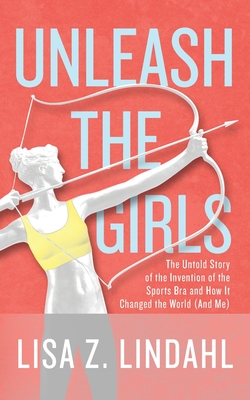 Unleash the Girls
The Untold Story of the Invention of the Sports Bra and How It Changed the World (And Me)
Paperback

* Individual store prices may vary.
Other Editions of This Title:
Hardcover (9/10/2019)
Description
Named a Kirkus "Best Books of 2022"
"... the author's narrative is as much an inspiring business memoir as it is
an absorbing chronicle of a surprisingly significant piece of sports clothing. An engrossing account of the entrepreneur-and the bra-that changed women's sports." -Kirkus Reviews
"With cogent reflections on American cultural history and the shifts that laid the groundwork for women's liberation, Lindahl weaves a narrative that is both intimate and topical.... A]n inspiring narrative about changing the world through fearless innovation." -Publisher's Weekly, BookLife Prize
The 1970s saw women coming into their own, working hard to create new roles at home and in sports, culture, politics, and business. It was also the start of the "fitness revolution." At this unique intersection of feminism and athleticism, Lisa Lindahl's game-changing entrepreneurial journey began. She invented the first sports bra, the "Jogbra," in 1977. It was the right product at the right time, throwing Lisa into a high-stakes world of business and power-a world for which she was not fully prepared.
Unleash the Girls is the improbable story of a young artist with a disability who used her powers of creativity to solve a vexing problem and ended up leveling the playing field for girls and women across the globe-literally, unleashing the girls.
Her invention would become a feminist icon and the company she founded would change an industry. But amid the success, Lisa continued to search for meaning and the true nature of power and beauty. This is the untold story of the invention of the sports bra and how it changed the world for girls and women...and, along the way, changed Lisa, too.
"The sports bra was and is more than a piece of sporting equipment, it has become a symbol and a vehicle for women and girls to propel themselves forward without inhibition towards the future that they are creating." -Brandi Chastain, American retired soccer player, two-time FIFA Women's World Cup champion, two-time Olympic gold-medalist, coach, and sports broadcaster
Ezl Enterprises, 9781950282432, 326pp.
Publication Date: September 10, 2019