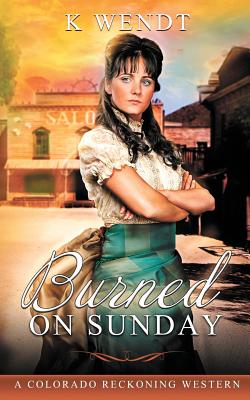 Burned on Sunday
A Colorado Reckoning Western
Paperback

* Individual store prices may vary.
Description
In Lucy's opinion, every person in the Colorado town of Rock Springs was a hypocrite. After witnessing her best friend, Melissa, be publicly humiliated, Lucy knew that was the last straw. Every man in the town--from Melissa's cheating husband to the preacher--made their way to the saloon on a weekly basis. Town wives pretended they didn't know what went on in the bedrooms on the second floor of the saloon, but Lucy knew better. As she danced with men on the dancefloor, she noticed who went upstairs. She knew what went on within those walls.
Fed up with the double-standards, Lucy decides to put a plan in motion that would expose all of the sins and turmoil in Rock Springs. What Lucy didn't know is that her plan would change her life forever. A woman's maternal warmth and an unexpected encounter with a stranger pushed through the noise and allowed her to feel true love for the first time.
Bublish, Inc., 9781950282531, 210pp.
Publication Date: August 22, 2019