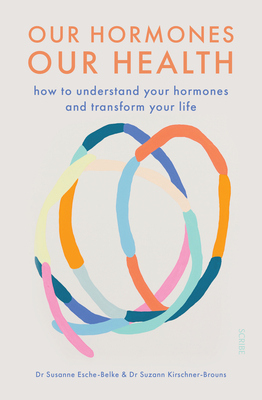 Our Hormones, Our Health
How to Understand Your Hormones and Transform Your Life
Paperback

* Individual store prices may vary.
Description
A handbook for women who want to understand their hormones and transform their lives.
Joint pain, weight gain, migraines, acne, sleepless nights, loss of libido--hormones can cause all of this, and much more. Luckily, medical science has come a long way in recent years, and there are many treatment options available, including HRT, diet, and exercise.
Hormones affect our health throughout our lives. So why do we so often assume they are mainly "a menopause thing" and leave it until hot flashes arrive to start taking them seriously?
The truth is that before the age of 50, many women find that their hormone-related symptoms just aren't acknowledged, despite the impact they can have on almost every aspect of their lives.
Many women are plagued with symptoms years before menopause hits.
Written by two doctors from their experience as practitioners and as women, and full of cutting edge knowledge from epigenetics, stress medicine, nutritional medicine, and modern hormone replacement therapy, Our Hormones, Our Health shows women how to live with good health, good humor, happiness--no matter what their stage of life.
The authors are doctors--who have experienced hormonal issues themselves: Outlines the personal experiences of the authors, who are practicing doctors
What does the science say about hormones: This book looks at all solutions, surveying the available science for what does or doesn't work.
The only book you'll need to read: this book is a single-source resource for women who want to understand their hormones and how to treat them.
For women over 30: Countless women complain of symptoms, without realizing that they are caused by hormones, starting around age 30
Cutting edge information about the microbiome: The authors give tips related to the microbiome and fasting
Scribe Us, 9781950354719, 320pp.
Publication Date: September 7, 2021