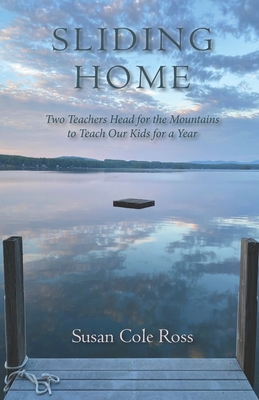 Sliding Home
Two Teachers Head for the Mountains to Teach Our Kids for a Year
Paperback

* Individual store prices may vary.
Description
Now more than ever, parents and teachers need ideas, encouragement, humor, and solace.

"Life is either a daring adventure or it is nothing." So said the great Helen Keller. And so, Susan Cole Ross and her husband Jeff embarked on their greatest adventure as a family and their greatest challenge as educators: A year of homeschooling in the mountains of New Hampshire.


Sliding Home chronicles Susan's thoughts as she and Jeff observe, coach, and teach their preteen sons - one with dyslexia who leapt four grade levels in reading that year.


This is a mother's memoir, exquisitely caring and personal, but also academically astute. Jean Piaget understood student learning and motivation by watching his children, and so does Susan as her sons explore books, projects, nature, and national pastimes across America. With genuine prose, Susan offers rich insights into child development and education that will benefit teachers and parents supporting student-directed learning. Informed by research but accessible to the layperson, Sliding Home is a timely look at what our children need most to succeed.

Susan Cole Ross is a national leader in providing professional development to learning specialists. She was president of the Northeast Association of Learning Specialists (NEALS), where, in 2019, members honored her with the Barbara A. Kenefick Award for Service. With forty years experience teaching students with learning disabilities and training novice teachers for the University Saint Joseph and the Capitol Region Education Council, she has improved countless schools' inclusivity, retention rates, and service to the greater good.

Piscataqua Press, 9781950381708, 232pp.
Publication Date: November 11, 2020