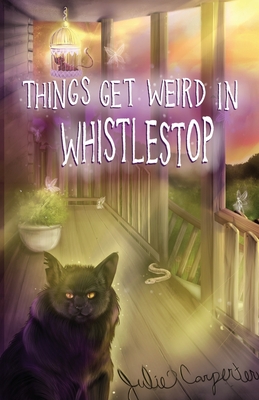 Things Get Weird in Whistlestop
Paperback

* Individual store prices may vary.
Description
My hometown had a ghost, as every small town should.
If you can imagine William Faulkner penning an episode of The Twilight Zone, you'll have an inkling of what Julie Carpenter has created in Whistlestop - a town that reflects modern America in a funhouse mirror of disorienting familiarity. From subtly crafted ghost stories to allegorical magical realism, the folks of Whistlestop will welcome you in for tea and cookies and a hefty dose of small town weirdness that is society today.
Poetic Justice Books, 9781950433346, 272pp.
Publication Date: November 12, 2019