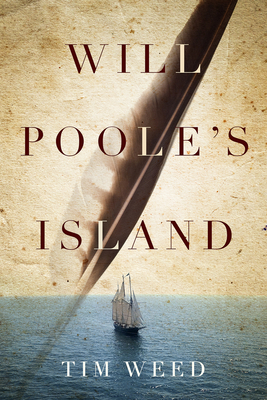 Will Poole's Island
Paperback

* Individual store prices may vary.
Other Editions of This Title:
Paperback (7/1/2014)
Description
New England, 1643. In a walled English village crouched at the edge of a wilderness believed to be haunted by monsters and devil-worshipping savages, Will Poole chafes against the constraints of Puritan society and is visited by strange hallucinations that fill him with unease. Hunting in the forest, he encounters Squamiset, an enigmatic native elder whose influence will open the door to possibilities well beyond the narrow existence his upbringing led him to expect. The meeting leads to a dangerous collision of worldviews, an epic sea voyage, and the making of an unforgettable friendship. Green Writers Press is thrilled to present new paperback and audio editions of Will Poole's Island, a novel of literary adventure, mystery, and wonder that offers readers of all ages an experience of early America that feels fresh and entirely relevant to our own times.
Praise For Will Poole's Island…
"Immersive . . . This riveting portrayal of early Colonial New England shines a speculative but compelling light on the time and place." —Kirkus Reviews

 

"Will Poole's journey is an exciting glimpse back in time." —Susan Warmack, Native American Advancement Foundation

 

"Will Poole's Island does several things and does them well. It is a sweet coming-of-age story, a riveting adventure tale, an insightful analysis of a difficult time in American history and an eloquent plea for understanding among all peoples." —The Recorder, Greenfield, Massachusetts

"It's been so long since I felt like a little girl in love with books again. Treasure Island, Island of the Blue Dolphins, The Yearling, lazing around on a spot of sunshine totally engrossed in this other, historical world, that's how I feel about Will Poole's Island." —Suzanne Kingsbury, author of The Summer Fletcher Greel Loved Me

 
Green Writers Press, 9781950584710, 184pp.
Publication Date: September 21, 2021
About the Author
Tim Weed's English ancestors came to America in the 1630s, where his Native American ancestors had already lived for thousands of years. Curiosity about both groups is what led him to travel back to the 17th century; a sense that something important was missing from our contemporary understanding of that period of what caused him to linger there. Tim is the winner of a Writer's Digest Popular Fiction Award, and his short fiction collection, A Field Guide to Murder & Fly Fishing, made the 2018 Eric Hoffer Book Award Grand Prize Shortlist.