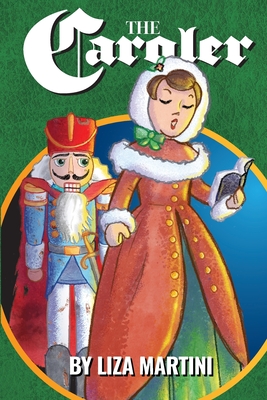 The Caroler
Paperback

* Individual store prices may vary.
Description
In a dark basement one July afternoon, Nutcracker awakes in his excelsior crate and is surprised to see two other figurines, Carol and Glory, staring back at him from the opposite end. He'll have to get used to much more than shared space before long. When toys and dolls with human likeness are animated by an itinerant Grace Light, their stories become intertwined. The story of bacon and sausages, greed and gluttony, curses and a need for redemption is the backstory of The Nutcracker told throughout. But he has lost all hope of living as anything but this wooden manikin form. It is Carol who gradually draws him out of his hard shell, and makes him aware of the caring heart he once had. Carol is cautious but kind, believing, "No one can help how they are formed, or sketched, or molded. She believed that goodness should be expected and returned."
Glory, a shimmering tree-topping angel, is no stranger to miracles and unusual phenomena. Her arming presence helps bring the story to its "logical conclusion."
Liza Martini, 9781950721153, 112pp.
Publication Date: May 2, 2022