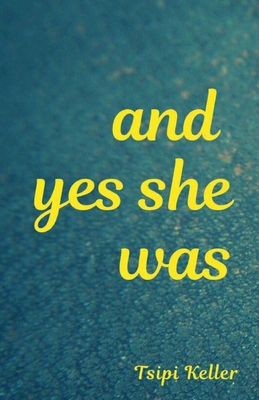 And Yes She Was
Paperback

* Individual store prices may vary.
Description
Annette, soon to turn thirty, has been transplanted from New York City to a small college town where her husband has been hired to teach rich girls "the basic tenets of History and Culture." The girls have arrived from all over the country with their horses, and Annette wonders how the seemingly spoiled girls manage their busy daily schedules, but they do, they seem to thrive in the fresh air of intellectual and physical pursuits, while Annette, not much older than the girls, feels she has become something she never imagined was possible. One morning, reaching for the notebook where she writes down emergency numbers and To Do lists, Annette, as if compelled, begins to write two diaries, one she titles Squabble Diary, and the other, Love Diary, or, more precisely, Sex Diary, in which she will dutifully record the times her husband (whom she names "Monsieur") deigns to acknowledge her and her needs. At some point, the two diaries become one, and what began as an exercise in futility, and as an uncertainty--will she keep at it--becomes a habit, and "this notebook is filled with words, feelings, stories, historical events, and me." Back in New York and on her own, Annette, adjusting to her new situation, summons the Arabic proverb: yom asal, yom basal--one day honey, one day onion--telling herself she must be strong and keep in mind E. Graham Howe's wise advice: "It is better, if we can, to stand alone and to feel quite normal about our abnormality."
Unsolicited Press, 9781950730483, 218pp.
Publication Date: August 5, 2020