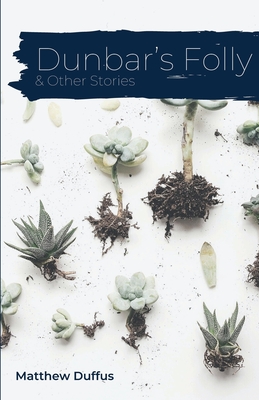 Dunbar's Folly and Other Stories
Paperback

* Individual store prices may vary.
Description
Dunbar's Folly and Other Stories paints the stories of Americans from sisters vacationing in Southern California to the kudzu-covered fields of Mississippi. Each story, built on luxurious landscapes, hones in on the turmoil of living in 21st Century America. Readers come face-to-face with the struggles of living off-grid and fighting for artistic credibility in a society that refuses to let freedom ring.
These eight stories present a host of memorable characters all in search of one thing: a meaningful life amid the challenges and opportunities of contemporary America. Within these pages an opera singer grows disenchanted with her art at the same time she becomes interested in her sister's romantic partner, a grieving young man picks up an ex-con hitchhiker on the way back from his uncle's funeral, and a hotel-owner seeks answers for his estranged wife's DUI and prison sentence for vehicular manslaughter. Whether set in rural Mississippi or upscale southern California, the stories showcase characters at all stages of adulthood, from a twenty-something dealing with the disappointments of an entry-level job to middle-aged characters working out relationships with other family members to a retiree bonding with his daughter during the building of an enormous folly. The stories provide compelling plots and characters who must make significant decisions for which no easy solutions exist. Instead, as in life, they seek answers wherever they can find them--in nature, art, and personal relationships.
Unsolicited Press, 9781950730544, 240pp.
Publication Date: October 20, 2020