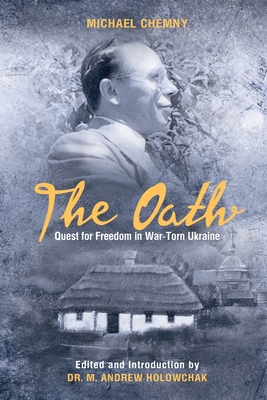 The Oath
Quest For Freedom In War-Torn Ukraine
Paperback

* Individual store prices may vary.
Description
Michael Chemny's autobiography, The Oath: A Quest for Freedom in War-Torn Ukraine, tells the incredible story of one young man's love of the simple, bucolic manner of living in his small village in early twentieth-century Ukraine. Then come the ravages of World War I; and Chemny, as a new member of the Ukrainian Army, takes a life-changing oath before God to fight to the death on behalf of Ukrainian freedom.After the war, the oppressive Polish occupation of Ukraine leads Chemny, who has been blackmailed to work for the tyrannical government, to realize there is no returning to the sort of simple life he once had. Leaving his wife and daughter with his parents, he sneaks out of Polish-occupied Ukraine and eventually makes his way to Detroit, where his wife's parents live, and begins his life anew. This new life is not without its own misadventures, yet he endures and does what he must to make a life for himself and his family, now in Detroit. Through it all, Chemny is true to his oath, as he does what he can through fullest participation in the affairs of his Ukrainian church as well as of many Ukrainian-American political organizations.
Indigo River, 9781950906161, 362pp.
Publication Date: August 25, 2020