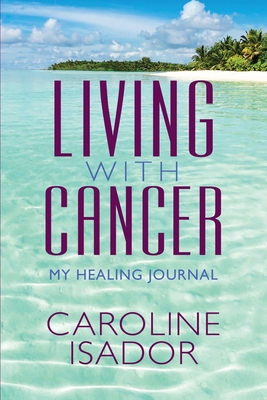 Living With Cancer
My Healing Journal
Paperback

* Individual store prices may vary.
Description
I'm living with cancer. It's not always a death sentence
"I first noticed the dimple on my breast in June, three months later, I was told, "there is nothing to worry about.' I began to experience discomfort under my breast in September. By March of the following year, I could no longer wear a bra because of the pain. I had a mammogram in May and the results also concluded that nothing was wrong. By August, the pain became so intense, I had to revisit the radiologist. She did an ultrasound and discovered they had misread the mammogram. Not only did it show I had tumors in my breast, but they were CANCEROUS. Two years of misdiagnoses My life is now in a tailspin. Nothing will ever be the same again. Nothing "
Living With Cancer: My Healing Journal is not only intended for cancer patients or survivors. It applies to anyone suffering from any debilitating disease, including diabetes, strokes, heart conditions, severe depression, and any other life-threatening conditions.
Follow Caroline as she recorded daily, weekly, and monthly events and experiences of her traumatic journey. She reveals how God is faithful and how she leaned on Him and His Word for strength and guidance of her journey.
Knowledge Power Books, 9781950936618, 148pp.
Publication Date: April 12, 2021