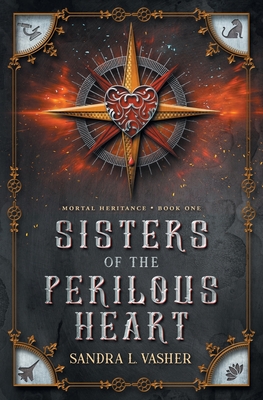 Sisters of the Perilous Heart
Paperback

* Individual store prices may vary.
Description
What would you do to save a sister?
As the last mortal kingdom of Kepler resists the Immortal Empire, its young queen faces a devastating attack. Queen Vivian is two minutes into her reign when an arrow pierces her heart and infects her with the Immortality Virus. But she has too much magic to become immortal and not enough to survive. She must find more magic fast, or she'll die.
Meanwhile, another young mortal faces an uncertain future of her own. Carina is fleeing for her life, but her magic is a tracking beam for immortals. She must learn to harness and control it, or she'll be captured and killed. Then she meets the queen of South Kepler.
Vivian needs Carina's magic, and she can offer safe haven in exchange. But can Vivian trust this common girl? Carina isn't on the kingdom's registry of magicians. What if she's a Northern rebel? A spy for the Immortal Empire? And will the truth be revealed in time to save them both?
Sisters of the Perilous Heart is Book One of the Mortal Heritance.
Mortal Ink Press, LLC, 9781950989010, 414pp.
Publication Date: May 5, 2020