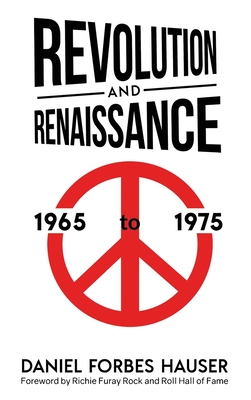 Revolution and Renaissance
Hardcover

* Individual store prices may vary.
Description
The author conveys two major messages here. "First, this is a fast look at the chaos that confronted our country during the late '60's and early '70's. Whether you witnessed one of these many events yourself, or whether you read about it, my expectation is that you will discover numerous new and meaningful details within every chapter. I hope you find it entertaining.But there is a second and more ominous takeaway from this review. America may be on the precipice of another season of cultural upheaval. Elements are in place that could cause a more cataclysmic shift than ever before. A cultural "Chinook" could take on new meaning for everyone.
If we learned anything from the '60's and '70's, it was that anger and protests do not in and of themselves bring about worthwhile change. Civilized dialog must replace the heated rhetoric of debate. One of the greatest legacies of our country is that whenever we have faced a crisis, we have applied mental and natural resources to uncover a solution."
History Publishing Co LLC, 9781951008024, 434pp.
Publication Date: November 5, 2019