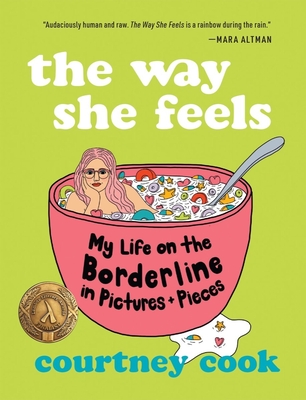 The Way She Feels
My Life on the Borderline in Pictures and Pieces
Paperback

* Individual store prices may vary.
July 2021 Indie Next List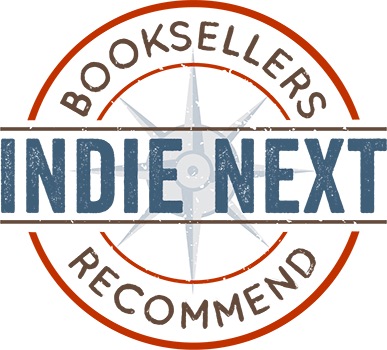 "This memoir is vital in that it humanizes one of the most commonly misunderstood and highly stigmatized mental illnesses — borderline personality disorder.
The Way She Feels
beautifully illustrates the incredible strength and perseverance it can take to cope with mental illness."
— Mary Wahlmeier, Raven Book Store, Lawrence, KS
View the List
Description
Finalist for the 2022 Lammy Award for Bisexual & the 2022 Heartland Booksellers Award

A Book Riot Best Book of the Year
"Audaciously human and raw. The Way She Feels is a rainbow during the rain." —Mara Altman
A witty and one-of-a-kind debut graphic memoir detailing and drawing the life of a girl with borderline personality disorder finding her way—and herself—one day at a time.
What does it feel like to fall in love too hard and too fast, to hate yourself in equal and opposite measure? To live in such fear of rejection that you drive friends and lovers away? Welcome to my world. I'm Courtney, and I have borderline personality disorder (BPD), along with over four million other people in the United States. Though I've shown every classic symptom of the disorder since childhood, I wasn't properly diagnosed until nearly a decade later, because the prevailing theory is that most people simply "grow out of it." Not me.
In my illustrated memoir,
The Way She Feels: My Life on the Borderline in Pictures and Pieces
, I share what it's been like to live and love with this disorder. Not just the hospitalizations, treatments, and residential therapy, but the moments I found comfort in cereal, the color pink, or mini corndogs; the days I couldn't style my hair because I thought the blow-dryer was going to hurt me; the peace I found when someone I love held me. This is a book about vulnerability, honesty, acceptance, and how to speak openly—not only with doctors, co-patients, friends, family, or partners, but also with ourselves.
Praise For The Way She Feels: My Life on the Borderline in Pictures and Pieces…
A tender, relatable book from a commanding new voice.
— Bustle

Candid.... depicts [mental health issues] with humor and vulnerability.
— Publishers Weekly

Candid and endearing. . . . In addition to a moving personal story, Cook provides a funny, heartfelt guide to borderline personality disorder and a distillation of adolescent tortures many readers will recognize. A poignant debut from a promising writer and illustrator.
— Kirkus, Starred Review

The Way She Feels is a lifeline to anyone who's ever felt alone.

— Piper Weiss, author of You All Grow Up and Leave Me

Audaciously human and raw. The Way She Feels is a rainbow during the rain.

— Mara Altman, author of Gross Anatomy

Moving.... [Cook's] work makes the disorder a little less scary, taboo, and misunderstood. She writes candidly about her experiences with self-harm, dermatillomania (obsessive skin-picking), and numerous hospitalizations in an astounding way that feels like reading a friend's diary. In fact, it often feels like she was one of my friends in high school. The book is raw, but also full of humor, heart, and oh so many bright colors.
— Book Riot

A brave unveiling of the reality of borderline personality disorder.
— Paperback Paris

Pack[s] a powerful emotional punch.
— Early Bird Books

Informative and necessary.
— New Letters

A smart, funny graphic memoir about living with BPD.
— Marbles Magazine

A brutally honest look at living with mental illness. Very relatable (and reassuring) for those of us who've been/are there.

— School Library Journal
Tin House Books, 9781951142599, 250pp.
Publication Date: June 29, 2021
About the Author
Courtney Cook is a writer, illustrator, teacher, and lover of naps. Courtney received an undergraduate degree from the University of Michigan and an MFA in creative nonfiction from the University of California, Riverside. She grew up in Winnetka, Illinois, and now resides in Chicago with her cat, Bertie.