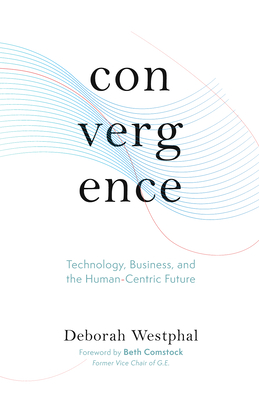 Convergence
Technology, Business, and the Human-Centric Future
Hardcover

* Individual store prices may vary.
Description
Each day we become more connected and interdependent. There is no turning back. All aspects of human life are rapidly converging at an intersection of people, business, and environment. With potential for either historic integration or catastrophic collision, leaders have two clear choices: remain committed to profits above all else; or shift to a human-centric approach.
Author Deborah Westphal, a leader in future-focused strategy, leverages her experiences working with some of the world's most innovative business leaders, to show how the interests of people, as human beings not customers, overlap with those of companies in ways never before seen. Convergence charts the path forward for those leaders--particularly in business--who seek to shift to a human-centric mental model. This approach integrates facts from our converging world not necessarily related to a company's business operations and integrates it with meaningful change within a company. Simply put, to be human-centric prioritizes the success of people and redefines success for a company.
While many companies have adjusted their marketing campaigns to speak to human-centric issues, few have fundamentally changed their business practices. As Westphal shows, this is because many leading companies have yet to recognize the existential component of human-centric business. Employing traditional business practices, beliefs, and structures in today's converging world doesn't just mean ignoring human interests, it means abandoning the not-so-long long-term viability of the company itself.
Unnamed Press, 9781951213244, 240pp.
Publication Date: May 11, 2021