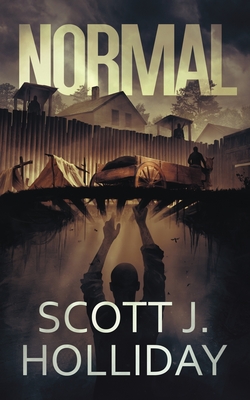 Normal
Paperback

* Individual store prices may vary.
Description
He's not like you. He's normal.
South Carolina, 1879. Prison guard Paul Constantine's quiet world is fractured when convicted murderer, Roy Pellerin--a childhood friend and circus sideshow performer--pulls off a seemingly impossible escape.
Now Paul must track Roy down before former judge and haunted insomniac, Frank Ledger, delivers Roy to his own brand of shotgun justice.
How far can Roy run, and for how long? Whose quest will end when the terrifying past comes roaring into the present? And whose will end in the grave?
Drawing on his visionary talent, Scott J. Holliday delivers a gripping historical thriller about the bonds of friendship, the unexpected forms of love, and the stories found in our scars.
____________________________________
What readers are saying about Scott J. Holliday and NORMAL:
★★★★★ "Every word is perfection..."
★★★★★ "...reminded me of Koontz and King."
★★★★★ "...full of drama, action, & suspense..."
★★★★★ "This is a fantastically written story that pulls you in and never lets go."
★★★★★ "This book is a rare gem that reveals new and beautiful facets as the story progresses."
Severn River Publishing, 9781951249311, 284pp.
Publication Date: June 10, 2019