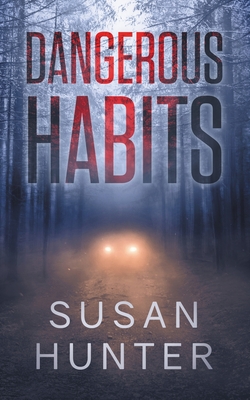 Dangerous Habits (Paperback)
Leah Nash Mysteries Book 1
Severn River Publishing, 9781951249656, 384pp.
Publication Date: November 12, 2019
* Individual store prices may vary.
Description
When a nun from a local school dies in a strange accident, she leaves behind a cryptic message.
"...kept me guessing up to the last page."
Reporter Leah Nash has just returned to her Wisconsin hometown after 10 years away. She has reluctantly gone back to her old job at the local newspaper, expecting to spend her free time working on her book.
But when a nun mysteriously drowns, leaving behind a strange message, Leah's world is turned upside down.
The nun taught at a local school for troubled kids. The same school where Leah's younger sister died, years ago.
And according to the nun's message, there may be a connection.
DANGEROUS HABITS is the first standalone book in the Leah Nash series. If you enjoy murder mysteries with witty dialogue, clever characters, and unexpected twists, you'll LOVE Leah Nash.
___________________________
What readers are saying about Susan Hunter and DANGEROUS HABITS:
★★★★★ "...a great read "
★★★★★ "Highly recommended "
★★★★★ "I couldn't put it down even for a short break...I guarantee you will not see the end coming."
★★★★★ "Do you ever find a book that's so good you just have to have all the books by that author? This is it ..."