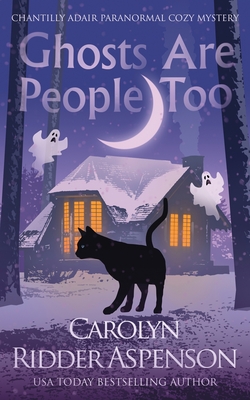 Ghosts Are People Too (Paperback)
A Chantilly Adair Paranormal Cozy Mystery
Severn River Publishing, 9781951249946, 134pp.
Publication Date: March 5, 2020
* Individual store prices may vary.
Description
Welcome to Castleberry, Georgia where the tea is sweet and ghosts are everywhere.
There's nothing like a surprise reunion with your best friend
But the bag full of cash she brings along and her husband's corpse sure put a damper on the celebration.
Now I'm stuck solving a murder for which said bestie's been accused. I know she's innocent, but I've got to figure out a way to prove that without letting my detective love interest discover my secret.
I see dead people.
I hope I can do this without becoming the real killer's next victim.
If you like Southern paranormal cozy mysteries, you'll love the Chantilly Adair series