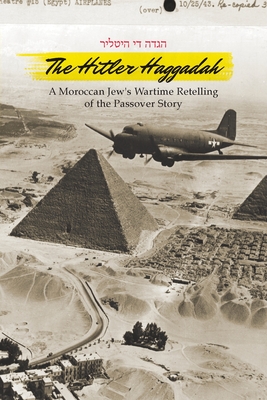 The Hitler Haggadah
A Moroccan Jew's Wartime Retelling of the Passover Story
Paperback

* Individual store prices may vary.
Description
The North African Campaign of the Second World War was fought between June 1940 and May 1943 and culminated in an Allied invasion during Operation Torch, which in turn led to a victory in that military theatre. Likely written at the tail end of the campaign, The Hitler Haggadah serves as a unique witness to the experience inside of a war which had not yet been won, whose devastation could not yet even be fully comprehended, from the often-neglected perspective of North African Jewry.
Written in Judaeo-Arabic by Nissim ben Shimon (Simon Coiffeur), The Hitler Haggadah is a sophisticated and original retelling of the Passover story. This edition represents the first reprinting of this text since its original publication in Rabat, Morocco, in 1943.
Print-O-Craft Press, 9781951324018, 108pp.
Publication Date: February 17, 2021