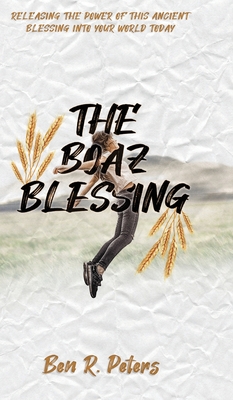 The Boaz Blessing (Hardcover)
Releasing the Power of this Ancient Blessing into Your World Today
Inscribe Press LLC, 9781951611019, 70pp.
Publication Date: October 22, 2019
* Individual store prices may vary.
Description
"This little book gives you a powerful transforming prayer that will impact your life and those around you.
It provides you with a framework on how to bless through the power of the word." Dr. Che' Ahn, Senior Pastor, HROCK Church, Pasadena, CA, President, Harvest International Ministry, International Chancellor, Wagner Leadership Institute
It is a simple truth that God keeps track of your good deeds while forgiving the bad when you repent. He will not ignore your sacrifices and service to Him and His children but will give you much more favor than you think you deserve--or can even imagine. After He has shown you favor, He wants you to ask for even more, so He can lavish it upon you
The Boaz Blessing will give you courage as you dare to believe for the favor of God for yourself, for the people you love, and for the people who need to understand the mercy of their heavenly Father.
"Ben Peters has done a great job of bringing us a now word from the book of Ruth and showing how favor can transform a life....you will be inspired through this revelatory teaching." James W. Goll, Encounters Network, Prayer Storm, Compassion Acts, Best Selling Author, Harvest International Ministries Apostolic Team