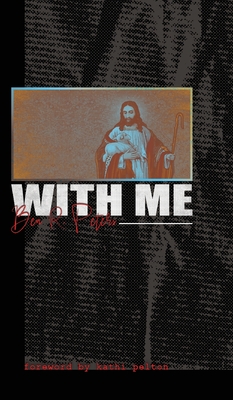 With Me (Hardcover)
A Captivating Journey into Intimacy
Inscribe Press LLC, 9781951611071, 112pp.
Publication Date: April 7, 2020
* Individual store prices may vary.
Description
It is time for you to journey into intimacy with God.
With Me takes you on an incredible journey of discovery about the Lord Jesus, as it uncovers a refreshing new revelation from the most famous Psalm in Scripture.
Join beloved author Ben R. Peters as he describes the personal journey of salvation, beginning with your first realization that you really need a shepherd after all, and continuing through the early stages of discovering how awesome your Shepherd is.
Then follow as he takes you into a pathway of discipleship through deep, dark valleys, where you discover the whole purpose of the journey: intimacy with Jesus
When you pass through the valley, arriving in wide-open spaces with your Friend and Protector, the journey becomes an adventure and an ecstasy you have never imagined.
With Me is full of drama, adventure, and revelation. Come and find hope as you learn to confidently trust in the goodness and protection of your great Shepherd.