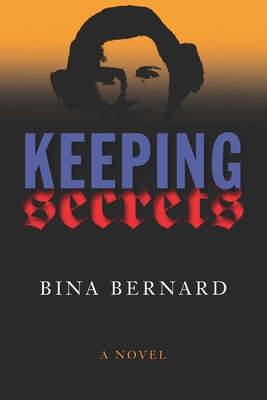 Keeping Secrets
A Novel
Hardcover

* Individual store prices may vary.
Description
For fans of All the Light You Cannot See and The German Girl, Keeping Secrets is a remarkable debut, by a veteran American magazine journalist exploring her own family's flight from Poland.

Hannah Stone, now a successful New York City journalist, was smuggled out of Poland as a child with her parents after surviving the Holocaust. They remade themselves in America, harboring the deep scars of stories never told. Now in her thirties, Hannah learns a family secret that sends her back to where she came from, on the investigative journey of her life.
 
Replayed in cinematic flashbacks, of the family's immigrant experience and war years on the run, alternating with the contemporary family drama in the U.S. and Communist Poland, Keeping Secrets hinges on the mystery of a sister who was left behind.
 
In this sweeping, suspenseful debut, Keeping Secrets reveals the agonizing choices World War II thrust upon so many, examining the enormous price of guilt and the very heart of identity.
Praise For Keeping Secrets: A Novel…
"Bernard is at her best when delving into that history, the painful decisions people forced to find safety, and the reckoning for the dark chapter in Poland's history related to its treatment of Polish Jews, a reckoning still unfinished when Hannah returns to the country decades later. This tribute to perseverance and survival makes for riveting historical fiction." —Booklist

"With characters you care about from page one on Keeping Secrets has everything you look for in a novel: a compelling mystery, family strife, international intrigue, and sex.  Bina Bernard's novel is about a family that flees the Nazis for New York, but is haunted by the child they left behind. It's suspenseful, a real grabber, and I promise you'll cry at the end."—Lesley Stahl, 60 Minutes Correspondent, author of Reporting Live, Becoming Grandma

"Intimate in its detail, chilling at its core, and gratifying in its historical breadth and emotional depth, Bina Bernard's new novel is both a family story and a universal one. It's impossible not to see a piece of oneself in her characters' struggle between alienation and forgiveness. Keeping Secrets is a keeper."—Daniel Okrent, author of The Guarded Gate and Last Call
  
"In Bina Bernard's stirring novel, Keeping Secrets, indelible scenes of loss, displacement and forgiveness unwind like a fever dream. A family that survives the Warsaw uprising and German occupation escapes to America, where they become obsessed with those they left behind. She is as unsparing in her descriptions of the horrors of World War II as she is when writing about love and courage and grace. In this rich novel, Bernard mines all of it with a deft hand and a warm heart." —Betsy Carter, Lost Souls at the Neptune Inn  and, Nothing to Fall Back On
 
"Bina Bernard has written a beautifully-paced, heartfelt and powerful novel of destruction and repair. The eternal story of survival." —Roger Rosenblatt, author of Lapham Rising, Rules for Aging, and Children of War
 
Arcade, 9781951627300, 336pp.
Publication Date: January 19, 2021
About the Author
Bina Bernard reported on political figures and writers for People Magazine. Keeping  Secrets is her first novel. Born in Poland, her immigrant experience remains central to her view of the world. She lives in New York, where her parents settled after World War II, with her husband, graphic designer, Walter Bernard.