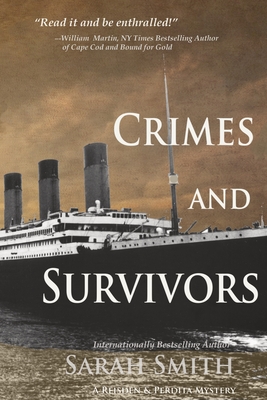 Crimes and Survivors (Paperback)
Make Light Work LLC, 9781951636036, 394pp.
Publication Date: April 15, 2020
Other Editions of This Title:
Hardcover (4/15/2020)
* Individual store prices may vary.
Description
Titanic was a white ship--once. Now? Rock the boat.
It's 1912, the era of Jim Crow and lynchings, and a young society woman learns that her grandfather, the grandfather she barely knows, may be passing for white. She has a family. She has a child. She can't be black. She doesn't know how. She follows him onto the newest, safest, biggest ship in the world to find a truth she can live with. But after the iceberg, she has to find the truth from his whole family. And it's more complicated than black and white. More loving, more inspiring...and more dangerous.