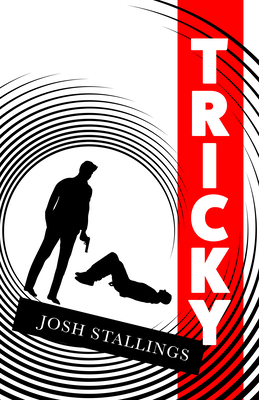 Tricky
Paperback

* Individual store prices may vary.
Description
ONE OF THE 10 BEST CRIME FICTION NOVELS OF 2021--LIBRARY JOURNAL
2021 CRIME FICTION PICKS OF THE YEAR--DIVERSE VOICES BOOK REVIEW
HONORABLE MENTION, THE BEST CRIME NOVELS OF 2021--CRIMEREADS
HONORABLE MENTION, THE BEST NOIR FICTION OF 2021--CRIMEREADS
ONE OF THE MOST ANTICIPATED CRIME BOOKS OF 2021.--CRIMEREADS
PICK OF THE MONTH--MysteryPeople
Does your past define you forever?
That's the question LAPD homicide detective Niels Madsen must answer after he gets in the middle of a standoff between two uniformed officers and Cisco, an intellectually disabled man. Cisco is found armed and standing over the body of a man with Down syndrome. Cisco swears the dead man was his good friend, and he didn't hurt him, but in his earlier life, Cisco had been gang member, a brilliant and brutal killer. After he was badly beaten, brain injuries left him him--if he is to be believed--with the intellectual intelligence of a child. Madsen's search for the truth leads him through the special needs community, East LA gang life, and pits him up against the corrupt LA Sheriff's Department.
More than a police procedural, Tricky explores questions of human nature: Whether a man can change, for better or worse, and whether redemption is possible.
Agora Books, 9781951709198, 292pp.
Publication Date: January 19, 2021
About the Author
Josh Stallings' Moses McGuire trilogy found itself on over fourteen best of the year lists, and YOUNG AMERICANS, a standalone, was nominated for the Lefty and Anthony awards. His short fiction has appeared in Beat To A Pulp, Protectors Anthology 1 and 2, Blood and Tacos, Crime Factory, and Muder-A-Go-Go. Born in Los Angeles, and raised by counter-culture activists (and sometime Quakers) in Northern California, he grew up undiagnosed dyslexic and spent some time as a petty criminal and failed actor before becoming a movie trailer editor. He, his wife, and various four legged fiends now live in the San Jacinto mountains. His latest novel, TRICKY, was written in honor of his son, Dylan, who is intellectually disabled. Website: http: //joshstallings.com/ Twitter @Josh_Stalling